Christmas is right around the corner so I've created this list of vegan and cruelty free products to help you complete your Christmas shopping for this year! I know it can be hard to figure out if products are vegan so I thought I might help!
Links are listed with photos below. 🙂
Be Excellent To Each Other Tote Bag By Lush – $14.95
Micro Mini Beauty Blenders – $25.00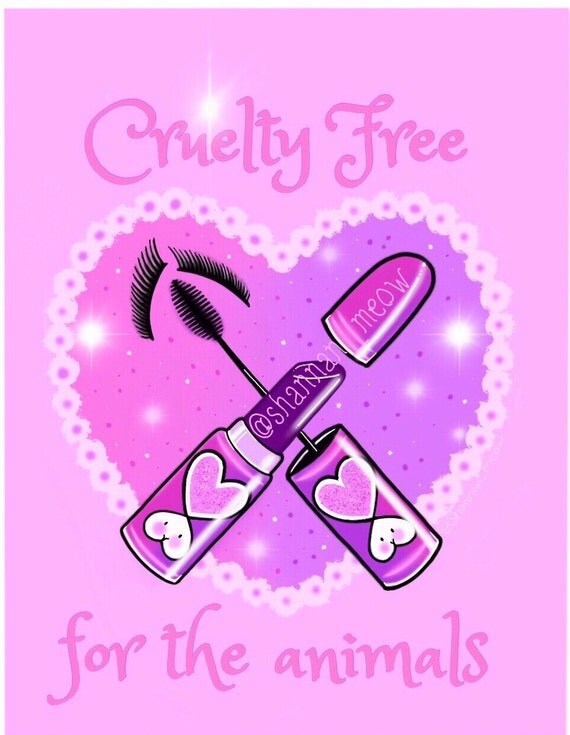 Cruelty Free for the animals print by Zombimeow – $5.50
Rudy Christmas Gift Set by Lush – $18.95
Contains:
Butterball Bath Bomb
Shoot For The Stars Bath Bomb
Available in Spearmint and Pomegranate
Social Eyes Eye Lashes – $7.95
Contains:
Luxury Lush Pud Bath Bomb
ELF Cosmetics Studio Matte Lip Colour in Tea Rose – $4.05
Peeping Santa Bubble Bar – Lush $10.95
Hurraw! Vanilla Bean Lip Balm – $5.12
Dr Bronner Cherry Blossom Gift Back – $10.00
Contains:
Cherry Blossom Pure-Castile Liquid Soap 118mL
Lip Balm 4g
Father Christmas Bath Bomb – Lush $7.95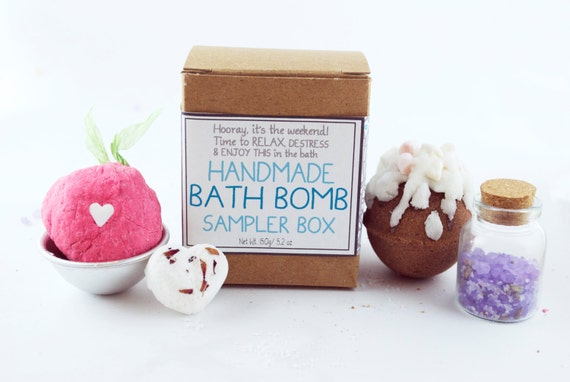 Nur Organics Handmade Bath Bomb Sampler Box – $10.00
Contains:
Strawberry Fields Bath Bomb
Hot Chocolate Bath Bomb with Topping
Sweetheart Bath Bomb
Bath Salts (Your choice of Citrus, Confetti, or Lavender)
The Night Before Christmas gift box – Lush $17.95
Contains:
Shoot For The Stars Bath Bomb
Twilight Bath Bomb
Hanami 7 Free Nail Polish in Cherry Oh Baby – $17.95
Grinch Waffle Bath Bomb by Oh Deer Sugar $10.50
Little Snow Fairy gift box – Lush $16.50
Contains:
Snow Fairy Shower Gel 100g
Snow Fairy FUN 100g
ELF Cosmetics Mad For Matte Eyeshadow Palette – $13.50
Hair & Me Hair Rejuvenation Treatment – $16.00
Golden Wonder gift set – Lush $15.95
Contains:
Golden Wonder Bath Bomb
Star Dust Bath Bomb
Designer Brands Bombshell Perfume inspired by "Flowerbomb". – $9.95
Santa In Space gift box – Lush $49.95
Contains:
Metal Tin
Big Bang Bubble Bar
Intergalactic Bath Bomb
Northern Lights Bath Bomb
Twilight Shower Gel 100g
Santa Fun
Inika Christmas Discovery Kit – $49.00
Available in a range of shades from light skin to dark skin
Contains:
Certified Organic Pure Primer 4ml
Certified Organic Liquid Foundation 4ml
Certified Organic BB Cream 4ml
Loose Mineral Foundation SPF25 3g
Vegan Kabuki Brush
Hot Tresses Rehab Trio Travel Pack 40ML – $34.70
Contains:
Rehab Shampoo, Rehab Conditioner and Rehab Leave-in Treatment ( the best haircare routine I've ever had!)
Ofra Blush Set Signature Palette – $30.00
Relax Me Gift Box Mini  by The Physic Garden-  $44.95 
Contains:
The Physic Garden Calm Balm 28g
The Physic Garden Sleep Balm 28g
The Physic Garden Muscle Rub 28g
The Physic Garden Relax Me Foot Soak 5g
Organics For Lily Relax Me Tea 3g
Loving Earth Raspberry Chocolate 30g
Carli Bybel Eyeshadow & Highlighter Palette by BH Cosmetics – Around $30AUD including shipping
#10 Christmas Pack by Wild Healing Organic Skincare – $50.00
Contains:
Mini Face Mask Tube
Mini Body Oil or Liquid Gold 30ML
Mini Facial Oil 30ML
Mini Moisturiser 25ML in Coconut & Vanilla
Body Butter 25ML in Wild Mint
Mini Bath Soak 100g
Mini Body Scrub 100g
Real Techniques Miracle Sponges 6 pack – $27.57
Contains:
2 Miracle Complexion Sponges
3 Miracle Mini Eraser Sponges
1 Miracle Sculpting Sponge
Sleep Solstice Highlight Palette – $24.00
Alba Paris Cosmetic bag "True Beauty is Cruelty Free" – $24.72
Black Moon Liquid Lipstick in Sanguis – $32.00
Contains:
Pressed Eye Shadow Duo – Gold / Oyster
Certified Organic Eye Pencil Coco Motion
Vegan Pencil make-up case
Smiths & Daughters A Cookbook (that happens to be vegan) – $35.95
The Jojoba Company Pamper Pack – $31.96
Contains:
100% Natural Jojoba Lip Balm (10g)
100% Natural Australian Jojoba (15ml)
Silken Melon Body Lotion (125ml)
Lemon & Coconut Hand Cream (50ml)
There's something about bathing gift box – Lush $85.95
Contains:
The Comforter Bubble Bar
The Christmas Penguin Bubble Bar
Elf On The Shelf Fun
The Experimenter Bath Bomb
Fizzbanger Bath Bomb
Luxury Lush Pud Bath Bomb
Monsters' Ball Bath Bomb
Milky Bath Bubble Bar
Santasaurus Reusable Bubble Bar
Kat Von D Everlasting Mini Liquid Lipstick Set – $75.00
Contains:
Plath
Roxy
Santa Sangre
Mother
Lovesick
Backstage Bambi
L.U.V.
Echo
Hot Tresses 30 Day Hair Rehab Plan 3 Pack – $79.95
Contains:
Rehab Shampoo, Rehab Conditioner and Rehab Leave-in Treatment
Furless Cosmetics Brush Set $89.99
Contains:
Large powder brush
Angled contour brush
Stippling brush
Stubby blending brush
Fluffy eyeshadow brush
Angled liner brush
Small domed crease blending brush
Precision eyeliner brush
Oh Deer Sugar Bath Caddy – $70.00
The Bath Caddy has an Ipod holder and a wine glass holder and extends up to 1M!
Available at Mecca in four different types:
Vetiver Root Green Tea Cedarwood EDT
Velvet Orris Violet White Pepper EDT
Vanilla Freesia Lychee EDT
Paeonia Vanilla Amber Pear EDT
Anastasia Beverly Hills – Glow Kits Highlighting Palettes – $72.00 each
Sephora Australia has two of the Anastasia Beverley Hill Glow Kits available
Contains:
NKD Butter Coconut 100g
NKD Clay Mask Black 100g
NKD Clay Mask Face 100g
NKD Hair Citrus 100g
NKD Scrub Coffee 200g
NKD Scrub Mint 200g
Seed Skincare Refresh Pack – $37.00
Contains:
Hand & Nail Cream ( my absolute favourite)
Organic Jojoba Oil
Rosewater Spritz
Thank you for taking your time to read this post and I hope it was helpful! Feel free to leave a comment and you can check out more posts on my instagram @VeganBeautyJunkie
xx